Greater Denver Area Pest Control Reviews
---
Read our reviews and see what customers have to say about us. Then pick up the phone and call us so we can help solve your pest problem!
Lakewood Pest Control & Extermination
Read Our Pest Control Reviews in Lakewood
Beeline Pest Control provides pest control in Lakewood and the surrounding areas. We take pride in providing exceptional customer service, and take to heart the feedback we hear from each and every one of our customers. Below you'll find our reviews, testimonials, and feedback from the home owners and businesses in Lakewood we've serviced. If you need a Lakewood exterminator, contact us today!
This is a really great company. I like to support local businesses, so rather than call one of the big chains, I searched for something owned and operated in or around Denver, and landed on these guys. The week before I moved in with my boyfriend, I made up my mind that there was no way I could sleep in his house until I had it de-spidered. I called Beeline and the receptionist was extremely friendly and helpful, getting me an appointment the next day and taking my credit card over the phone. I was very happy with the price I paid, too. Very reasonable. You are quoted a two hour window during which the technician will come out, and mine, Mauricio, arrived right in the middle of it and got to work promptly. The actual treatment probably took about 20 minutes from when he rang the doorbell to when I was signing the final paperwork.The work is guaranteed for 30 days after the treatment, but they say to give 7-10 days for the chemicals to work, at least the ones they use for spiders. When I saw a couple of spiders in the days after 7 but before 10, I called, and the receptionist was, as always, very friendly and informative. She said to wait until I had hit the 10 day mark, and if I still saw any live spiders, to call back and they would re-treat our home. So, great price, great service, and great employees. The perfect trifecta!
Chelsea Carl
October 15th, 2018
Courteous, efficient and professional
Robert C.
September 13th, 2018
Quick and easy.
Laine S.
August 26th, 2018
Showed up on time, professional, friendly, and knowledgeable. Highly recommend.
Brenda T.
August 9th, 2018
For the first time in the 20+ years we have live in this house, we saw mice in the house. First thing in the morning I called Beeline and they were able to fit us in that day. The tech was at the house just over an hour later, explained what he would do and the warranty period, did the treatment and was out within 15 minutes. Hopefully we have seen the last mouse.
deborah jaremba
November 27th, 2017
We are very happy with Beeline! They're very friendly, on time, and provide explanation of what they're doing if you ask. Beeline seems to stand by their work and will come back if something isn't as expected.We were unfortunate to buy a house with a termite problem (way to go inspector!), but they've been great to deal with regarding the problem. They're coming back out at the end of May 2016, to do another treatment to handle the problem. I highly recommend them over Terminix or Orkin, these guys are just too commercial and all about up-selling services. Beeline seems interested in you as a customer and doing what's best for you.I'm happy and they've kept me coming back.
Michael Stanton
October 3rd, 2017
Beeline was very responsive and was able to come out and help me the next day.
The technician took the time to explained the process in how the insecticide works and how it will not harm your children, pets and vegetation but is effective on pests.
My technician (Mike) is great!! Always friendly, always professional always there if I need him. Great company.
Carla Vickery
April 26th, 2017
Beeline Pest Control does a great job. We have them set up for quarterly spraying and such. We have been using them for a couple years now. We just moved and found our new home to have tons of spiders so we called them immediately and got an appointment the next day. Mauricio was great. I highly recommend Beeline
Liz Stuart
December 1st, 2016
My consultant was amazing!!! We have signed up for repeat business!!!
Jenn Burke
December 1st, 2016
Our Service Area
Denver

Aurora

Boulder

Centennial

Colorado Springs

Fort Collins

Loveland

Surrounding Areas
Our Guarantee
---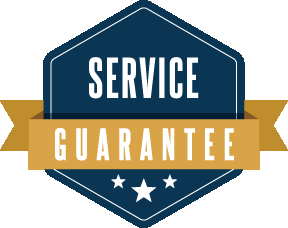 Beeline Pest Control guarantees its treatment plan. If for whatever reason you have any new pest problems or other covered pests, we will treat at your convenience and at no additional cost to you.

The barriers we put in place to protect your home and family against pests will naturally break down over time. This is why over the course of the year we will regularly reapply treatments as well as re-inspect for new conditions, avenues and sources of pests to ensure your home is protected. For more details on our treatment schedule read our Home Protection Plan page.

Your home is your largest investment.
Let Beeline Pest Control protect it against pests!
COUPON $30 Off
Get COUPON $30 OFF Annual Pest Control Service With This Internet-Only Offer